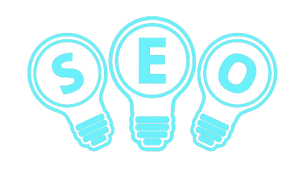 Creating long-term brand awareness, reaching the target audiences, and earn more profit, is all that a business is looking for. SEO helps business owners to rank their website higher in search engines, which result in more qualified potential customers to their sites and increment in conversion rates too as search engine users are more likely to visit a site that is on the top of search engine results pages (SERPs) than brands who are not. One of the benefits of SEO is to build awareness and a strong web presence to gain new customers for your business and take it to the next level.
Here are the Top 5 Key Benefits of SEO for your business and website.
1. Makes the website user friendly:
A well-structured, and clean website that focuses on making the user experience better drives a casual visitor to stay longer which, results in decreasing bounce rate and increasing page views. A site that ranks on the top of search engine results pages is having the chance to get high traffic and also high ranking websites are considered trustworthy by search engines, and this boosts the credibility of your business.
Keeping in mind your target audiences, you can add and improve the content of your website. Do focus on keywords research to help your site rank even higher. You should also check your site speed because if the loading time would be high so users may leave the site without looking for the services you are offering. Many people still think that Search Engine Optimization (SEO) is only about optimizing for the search engines, however, today SEO is also about improving user experience and help the user find what they're exactly looking for.
On-page SEO, if done properly, may result in high traffic and top ranking on search engines which, in turn, improve the credibility of the site as search engines prefer to serve their users high-quality content.
2. SEO is free of cost:
If you handle your website's SEO part, so apart from the time it won't cost you anything. SEO is free of cost apart from other marketing strategies such as pay-per-click. Search engines crawl your site 24/7, promoting high-quality and relevant content and results in reaching new customers organically. To get the best results out of your SEO efforts, utilize some of your time to reviewing the content of the websites that are ranking high on search engine results within your niche, and try to create content that is better than theirs. Then, share your content on all the social media platforms.
3. Reach your target audiences
Many paid campaigns focus on defined target audiences for their business, SEO can help you attract anyone with intent at a given point of time, no matter at what stage of the buying funnel they are. Based on the keyword research and targeting, you can reach more audiences who may be interested in your service. For reaching your targeted audiences you can create a list of keywords you would like to rank for.
Try using keyword research tools to expand it. Finally, use competitive research so that you can refine your list by identifying who your competitors are, what keywords they are ranking for, and where they have backlinks, and use this information to create better SEO plans.
4. SEO Beat your Competition
Let's say two businesses belonging to the same industry, selling similar products, at similar prices. One of them has a well-structured, clean and, easy-to-navigate website with high-quality content and optimized images while the other has a non-optimized website. Assuming rest everything is the same, what do you think which company will get more traffic to their website from local searches? Which company will create a web presence by ranking high and grow faster?
Search engines optimization is a very powerful technique to establish a business online. If your competitors are working on their online presence by performing SEO techniques, so you must question yourself why you haven't invested in such a strategy yet.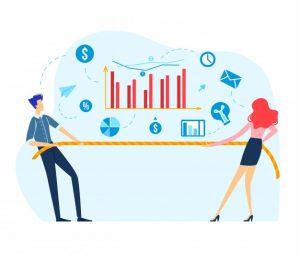 5. User Engagement Rates
If you are having an optimized site with useful content that matches the searcher's intent, they will like to spend more time on your website. In simple words, if users will engage with your website so it may result in more conversions. And, also increment in ROI (Return on Investment). This, in turn, will improve your ranking in Google SERPs. If you are looking forward to improving your user engagement rate, so you can use many online tools to audit your site. Based on the report, optimize things like title and meta description and images. Also, make sure that you are providing a safe user experience and your website must be mobile-friendly.
Conclusion
Search Engine Optimization lays a foundation for your website to rank on the top of google pages with high traffic keywords. Shipgig Ventures Pvt. Ltd. is an IT company that specializes in handling all kinds of SEO and Digital Marketing projects.
Keep up with us- FACEBOOK | LINKEDIN